This four acre version was erected this summer (1998) at Kempton Park racecourse in the UK.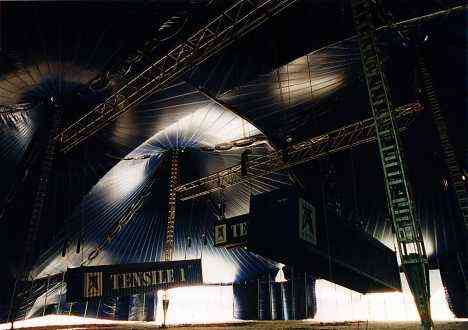 Tensile 1 is owned and operated by Gearhouse PLC. The structure can be erected in less than a week anywhere in the world.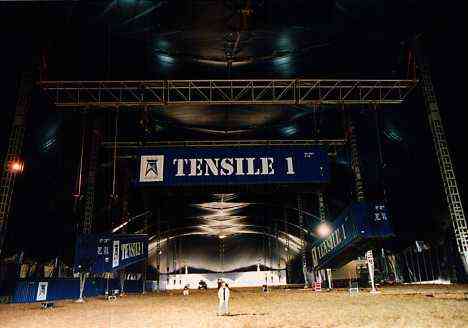 The boxes hanging from the roof in these pictures are 40' shipping containers.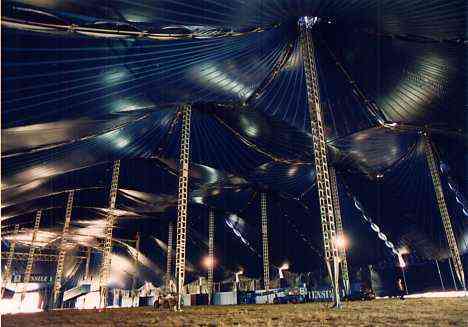 If you look carefully in the bottom right-hand corner of the picture above, you can see a rare photo of me.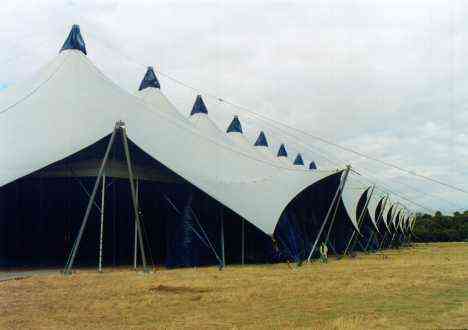 Tensile 1 is 6m (20 ft) high at the eaves, the overall span is 85m (279 ft), the length of the structure can vary from a tiny 70m (230 ft) to the 175m (574 ft) structure shown.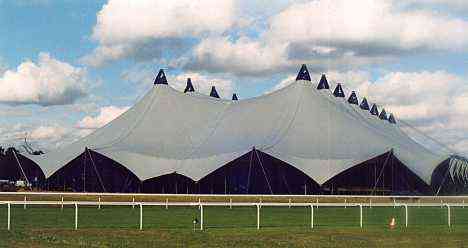 This document was last modified on
2005-10-28 15:36:47
.
Bruno Postle